With popular demand, the Library is again hosting our annual Trunk or Treat!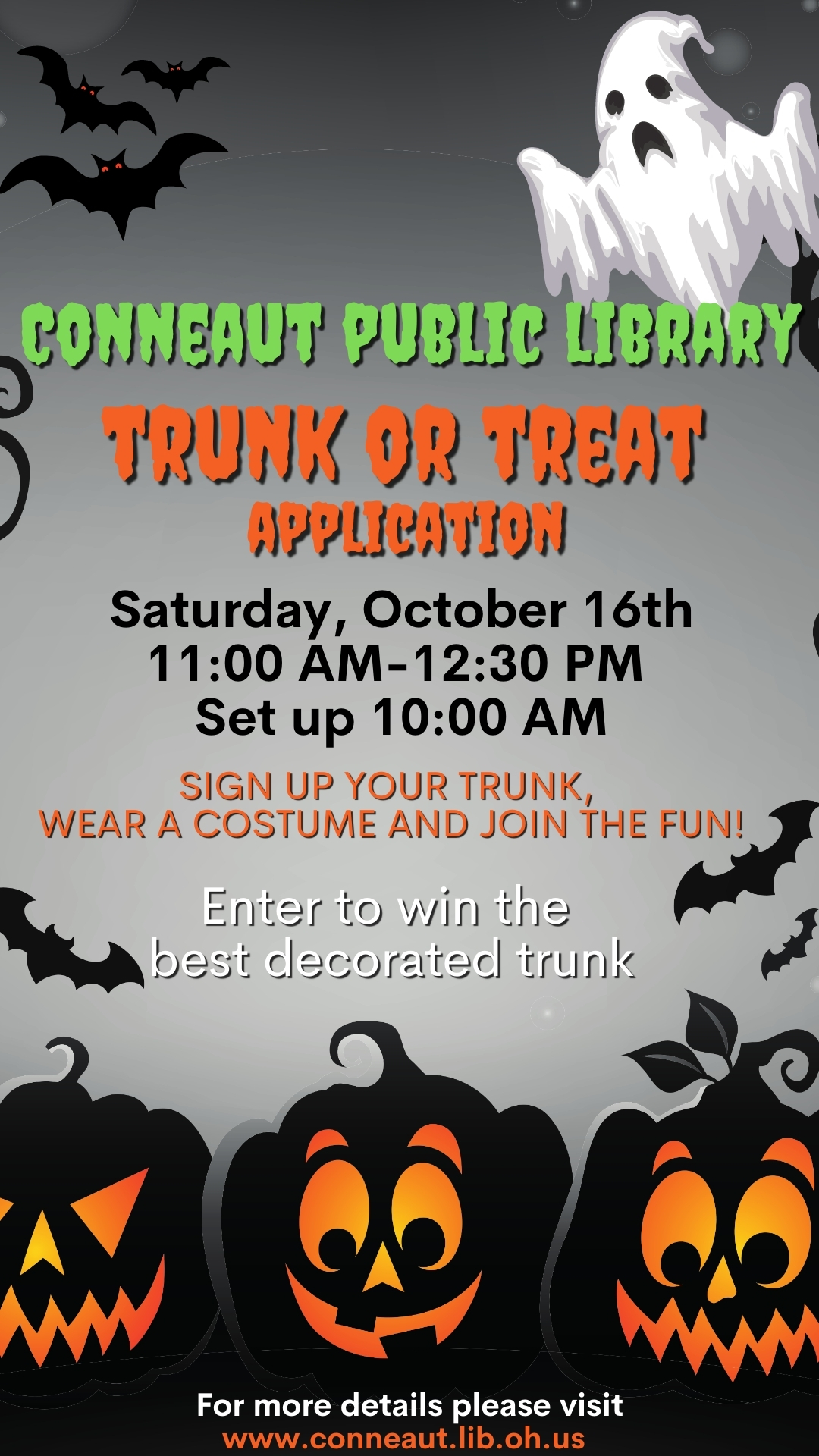 The Conneaut Public Library follows all Health Department guidelines regarding COVID-19 to keep our programs and attendees safe and healthy.
The deadline to register to be a Trunk is October 8th
The event is free to participate as a Trunk and free to attend.
Trunk participants are required to decorate. We encourage you to have fun and be creative.
Participating Trunks are required to provide pre-packaged candy (or other treat as approved) to hand-out to approximately 200 children.
Vehicles may set up at 10:00 A.M. and must be ready to distribute candy by 11:00 A.M. 
Vehicles will need to stay in place until the event concludes at 12:30 P.M..   For pedestrian safety, there are no exceptions.

We reserve the right to not admit or remove individuals, businesses or organizations who are not following these requirements.